Cosmetic Dentistry Brisbane CBD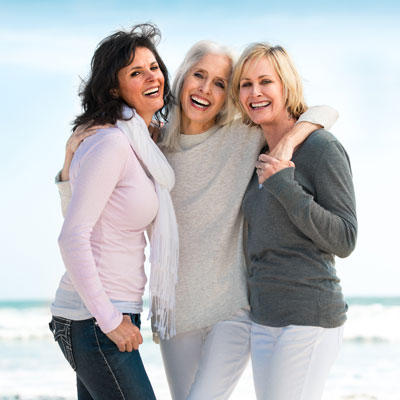 A gorgeous, healthy smile is one of the best accessories you'll ever wear. Having beautiful, straight, white teeth can give you all the more reason to show them off around your friends and family. When you're proud of the way your smile looks, you can tackle those personal and professional interactions without having to worry about hiding aesthetic flaws that make you feel self-conscious. Partnering with a great dental team can help you select the best cosmetic treatments for your lifestyle, budget, and personal goals.
Answers to All Your Questions About Cosmetic Dentistry
When it comes to cosmetic dentistry, many people come to us unsure of what they want or need to show off a brilliant smile and maintain great oral health. We've put together a list of the most common queries our patients have for us. Read through below to discover how we can help you show off a sparkling look!
What Is Cosmetic Dentistry?
The solutions that cosmetic dentistry encompasses are procedures that enhance the appearance of your smile. It could involve bonding a tiny chip or gap between teeth, brightening your smile or replacing your old silver fillings with a tooth-coloured material.
What Procedures Are Involved in Cosmetic Dentistry?
Cosmetic dentistry can include teeth whitening, dental implants, tooth-coloured fillings, bonding, veneers, crowns and bridges or our many orthodontic options. Some will restore the function of your teeth while at the same time improving the way your smile looks.
Dental Veneers »
For dazzling aesthetic effects, porcelain dental veneers are the go-to solution. Veneers can cover surface concerns to make teeth look straighter, whiter and appropriately shaped. Most people elect to get 6-10 veneers at a time, depending on the width of their smile.
Ceramic Crowns and Bridges »
Durable porcelain crowns and bridges restore your bite's integrity and help your smile look its best. By repairing, reinforcing and replacing damaged teeth, crowns and bridges blend in with your surrounding teeth. They're uniquely designed for both aesthetics and integrity.
Today's dental implants can give you a permanent tooth replacement that mirrors natural teeth. Implants are useful for replacing any number of missing teeth, whether individually or a full arch.
Teeth Straightening »
Orthodontic options like Quick Straight Teeth, Invisalign® and Clear Path help you discreetly straighten your smile without altering your day-to-day lifestyle. Properly aligned teeth aren't just more attractive, they're also less likely to suffer from tooth decay, gum disease, enamel wear or contribute to TMJ disorder.
Teeth Whitening »
Lightening the colour of your enamel can give the illusion of healthier and more youthful teeth, erasing years of stain and discoloration. We provide options including in-office treatments that can be completed in as quickly as one day as well as take-home trays.
Cosmetic Dentistry FAQ's
What Can Cosmetic Dentistry Fix?
You might be wondering if cosmetic dentistry fixes crooked teeth, receding gums and bite problems. These services can address damage to your smile, take years off of your appearance and restore the full function of your bite. You'll likely also feel a boost to your self-esteem!
If you have teeth with active decay or structural damage, we can incorporate restorative treatments that utilise tooth-colored materials. Such resources preserve teeth while creating a healthier, more harmonious overall effect.
What Are the Ways to Pay for Cosmetic Dentistry?
Cost is always a factor when it comes to healthcare, and dentistry is no different. Health fund cover doesn't extend to cosmetic dentistry. Restorative measures such as crowns, fillings or Invisalign® and ClearPath aligners may be covered. If not, we work with zipMoney. You can have a payment plan that spreads out the cost of treatment for 24 months without paying interest.
What's the Difference Between Cosmetic Dentistry vs. General Dentistry?
General dentistry includes routine checkups and smaller procedures such as a root canal, designed to maintain the health of your teeth and gums. Cosmetic dentistry, however, is focused on the appearance of your teeth and enhancing it. That being said, we can complete restorative general procedures with tooth-colored materials that are naturally attractive. The primary difference is that cosmetic treatments are considered elective, while general therapies are necessary for oral health purposes.
What Are the Common Forms of Cosmetic Dentistry?
The cosmetic dentistry procedures that our patients choose most often include teeth whitening, dental veneers, crowns, dental implants, white fillings, cosmetic bonding, Invisalign® or ClearPath aligners and Quick Straight Teeth 6 month invisible braces. What you'll have depends on what is right for your situation and wants.
Ready to Improve Your Smile?
Contact First Dental Studio today to schedule your consultation for cosmetic dentistry!
Contact Us »
Any surgical or invasive procedure carries risks. Before proceeding, you should seek a second opinion from an appropriately qualified health practitioner such as a Specialist Oral Surgeon.

Cosmetic Dentist Brisbane CBD | (07) 3229 4121