Other Dental Services
At First Dental Studio, we are pleased to offer care for two common issues: teeth grinding and sleep apnoea.
Teeth Grinding »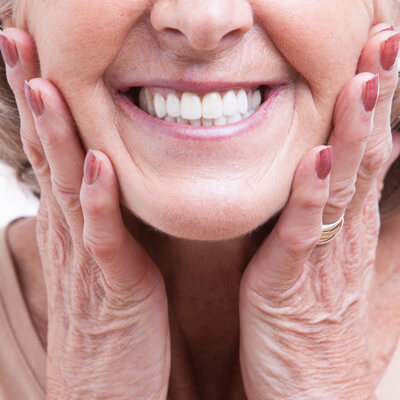 Also known as bruxism, teeth grinding is a condition that causes a person to grind their teeth, usually while they are sleeping. This can cause wear and tear on the teeth, and can lead to headaches, jaw pain and other oral health issues. Bruxism is a common side effect of stress. We offer treatment options that get excellent results.
Sleep Apnoea Treatment »
Sleep apnoea is a disorder characterised by pauses in breathing or shallow breaths during sleep. It can occur many times throughout the night and can lead to decreased energy levels, poor concentration, irritability and serious medical conditions if not addressed. Symptoms include snoring, gasping for air during sleep, wakefulness after falling asleep, fatigue and morning headache.
Mouthguards and Splits »
Our custom-made dental mouthguards and splints give you an effective solution for protecting your teeth and preventing injury. Investing in a mouthguard or splint can save you time, expense, and discomfort associated with cosmetic and restorative dental treatments from accidents, injuries or excessive wear.
At First Dental Studio, we work with local sleep clinics to provide special mouthpieces that help to relieve this bothersome condition.
Frequently Asked Questions
Is specialty dental treatment covered by health funds?
In many cases, a patient's health fund covers specialty dentistry. Of course, each health fund and coverage are different. Our practice gladly accepts all health funds, and we are preferred providers for many popular ones.
Yes, HICAPS is on-site, allowing us to process all health fund claims on the spot. If you have a co-payment to pay, your on-the-day out-of-pocket expenses are only the difference between the cost of treatment and your health fund rebate.
Yes, we accept payment via AfterPay and ZIP.
Book an Appointment
Discover how our specialty dentistry services can improve your smile and quality of life. Contact us today to schedule an appointment!
Contact Us »
* Any surgical or invasive procedure carries risks. Before proceeding, you should seek a second opinion from an appropriately qualified health practitioner such as a Specialist Oral Surgeon.

Other Dental Services Brisbane CBD | (07) 3229 4121