Gentle Dental Extractions
Tooth Removal in Brisbane CBD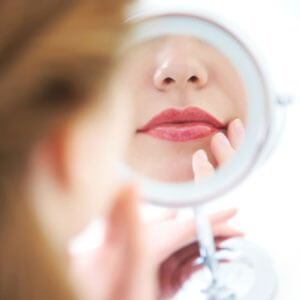 First Dental Studio can ease
your discomfort with simple and
painless extractions
At First Dental Studio, our focus is primarily on prevention, as well as providing a holistic approach to oral health and hygiene. Because of this, it is always our priority to help patients preserve their natural teeth.
In some cases, however, it is certainly within the patient's best interests to have a problematic tooth or wisdom tooth extracted before it causes further (and at times, irreversible) problems. Common reasons you may require an extraction include:
Severe tooth decay or damage to the tooth's structure
Trauma
Crowded teeth
Infection that cannot be remedied with root canal therapy
Periodontal disease (commonly known as gum disease)
Problematic wisdom teeth
A compromised immune system
Wisdom Tooth Extractions
The third and final set of molars that a person develops is more commonly referred to as 'wisdom teeth'. It isn't uncommon for a patient to experience problems associated with their wisdom teeth, including:
Teeth that are impacted or partially impacted
Pressure against neighbouring teeth, causing crowding
Difficulty cleaning the area
Subsequent infections or decay in the wisdom tooth or neighbouring tooth
Thankfully, our oral health care team are highly experienced in all matters relating to tooth removal and use advanced technology to accurately plan a successful extraction.
The Tooth Extraction Procedure
During your procedure, we will carefully numb the area around the tooth to minimise any discomfort. If we are performing a simple extraction (i.e. the tooth is visible in the mouth), then our dentist will use a tool called an elevator to loosen the tooth, before removing the tooth with forceps.
If surgery is required (for example, to remove a wisdom tooth below the gum line), our dentist will need to make a small incision in the gum. Stitches will then be placed in the area to allow the wound to fully heal and close. Our professional team will also provide you with post-extraction care instructions to assist with a speedy recovery.
Do You Require an Extraction?
If you're experiencing pain or discomfort, or simply wish to discuss tooth removal further with our professional and friendly team, please contact us today!
Contact Us »
Any surgical or invasive procedure carries risks. Before proceeding, you should seek a second opinion from an appropriately qualified health practitioner such as a Specialist Oral Surgeon.

Dental Extractions Brisbane CBD | (07) 3229 4121