Meet our Support Team
Dorothy Wan – Practice Manager
In her role, Dotti oversees the business side of our practice, ensuring that the day-to-day operations run smoothly. Some of her duties include coordinating patient treatment, supervising staff, maintaining appointment schedules and overseeing billing. Dotti graduated from Queensland University of Technology in 2000 with a Bachelor of Business (Majoring in Accounting). She is also a CPA.
Outside the practice, Dotti enjoys playing arcade games at Timezone with her son Jasper and her husband Vincent. She also enjoys shopping and indulging in her favourite foods!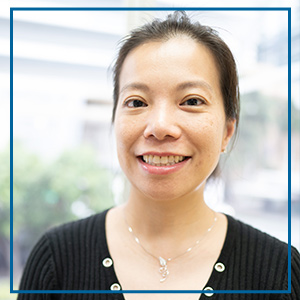 Keely Hassen – Dental Assistant
Keely always knew that she wanted a career that would allow her to positively contribute to someone's health, and ultimately made dental assisting the perfect fit. At First Dental Studio, she enjoys getting to work with patients every single day and doing so along what she considers to be the "best team of people."
Keely received her Qualified AIN Certification this past year.
"The best part about working at First Dental Studio is being able to connect with all kinds of people and helping them to achieve their oral health goals." — Keely
Outside of the practice, she enjoys spending time and socialising with friends and family. Learn more about her when you book your next visit at our practice.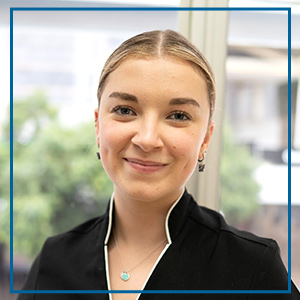 Tyleesha Paulson – Senior Dental Assistant
Growing up, Tyleesha's family worked in the dental industry, so she had a unique experience learning about oral health from a young age. She's currently working on completing her Certificate III in Dental Assisting and can't wait to finish it.
For her, seeing patients react positively and with improved confidence after visiting our practice is one of the best parts about her role.
When she isn't working in the practice, she loves to play Oztag and Rugby as well as spend time with her partner and friends. Learn more about her when you visit us for your next appointment.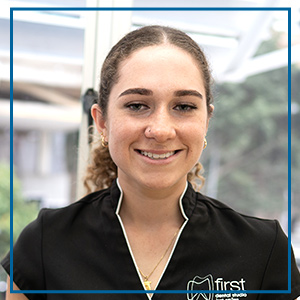 Makaela Cook — Senior Dental Assistant/ Receptionist
Makaela became a dental assistant as she's always had an interest in teeth and helping people. So joining the First Dental Studio team was a perfect fit for her. To prepare for her role, Makaela earned a Certificate 3 in Dental Assisting. She plans to obtain a Certificate 4 in 2022. For Makaela, it's highly fulfilling to be able to help people achieve and maintain a bright and healthy smile.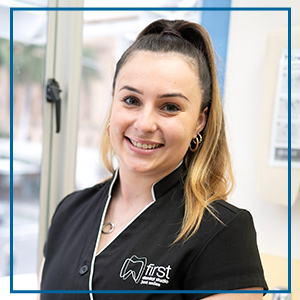 Dental Support Team at First Dental Studio | (07) 3229 4121