Dental Implants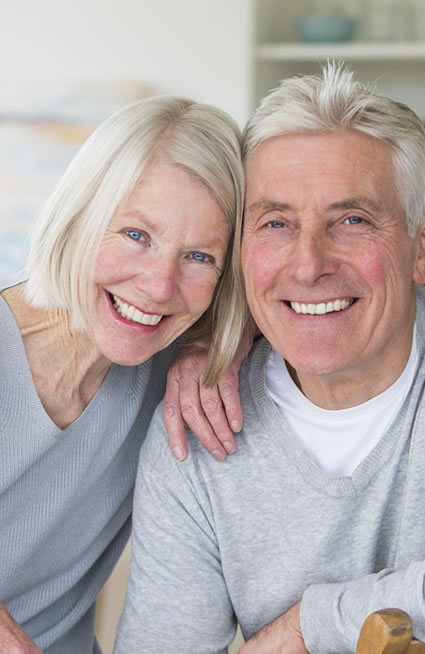 There's no question that your smile is your best accessory. If you have missing teeth, however, you may feel too self-conscious to smile. Fortunately, we have a solution: dental implants.
Dental Implants can permanently restore your smile if you have missing teeth. They are designed to provide you with the same look, feel and function as your natural teeth.
Benefits of Implants
While there is a variety of tooth replacement options from which to choose, dental implants have several advantages over these:
Dental implants look natural and life-like.
The implant portion is composed of surgical-grade titanium.
Dental implants are highly secure and stable.
Dental implants prevent bone loss, inhibiting changes in the shape of your face.
When cared for properly, dental implants can last a lifetime.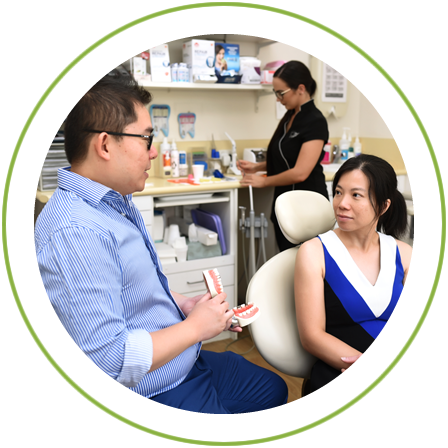 Am I a candidate for dental implants?
We offer a Free 30 Minute Implant consultation to discuss your specific needs and situation. In this consult we will discuss what your options are, you can share any questions or concerns you may have, and we can answer these after having thoroughly checked your mouth. We do not cookie cut our answers.
What will it cost me?
Maybe not as much as you think, especially if you have private health cover. We're 100% transparent about costs, and all of this would be discussed in your initial, no-obligation consult. You leave with a tailored treatment plan and quote and information sheets on the treatment.
BOOK AN ASSESSMENT TODAY!
If you'd like to improve your smile, schedule an assessment today.
We'll let you know if you're an ideal candidate for dental implants.
FREQUENTLY ASKED QUESTIONS
Is it painful to get dental implants?
Implant therapy is a rather minimally invasive procedure that can typically be completed with local anesthetic (numbing medication). A bit of pressure is usually all that you'll feel. Some people still prefer to complete their treatment with sedation.
How long do dental implants last?
A properly maintained implant has the potential to last a lifetime. Since the implant integrates with your surrounding bone, it becomes a fixed part of your oral anatomy. Simply look after it as you would a natural tooth.
Are dental implants expensive?
The cost of dental implants varies from person to person, since the number of implants and type of restoration used both influence the overall fees. You may be able to use as few as four implants total replace an entire arch of teeth!
Am I a candidate for dental implants?
In order to place implants, we need to make sure you have healthy, dense bone tissues to support each restoration. Healthy gums are also crucial, as gum disease can be detrimental to the success of your implant. To find out if you qualify for treatment, you'll want to reserve a personal evaluation.
How long is the treatment process to get dental implants?
Dental implant placement should never be rushed. From the planning phase to the placement and final restoration, the overall process can range anywhere from 3-6 months. Ensuring that your implant is fully integrated is a crucial step that requires a few months to achieve. We'll be able to provide you with some type of interim device to ensure you won't have to go about with missing teeth.
* Any surgical or invasive procedure carries risks. Before proceeding, you should seek a second opinion from an appropriately qualified health practitioner such as a Specialist Oral Surgeon.

Dental Implants Brisbane CBD | (07) 3229 4121