Brisbane CBD Periodontal Treatment
Treating Gum Disease for a Healthier Smile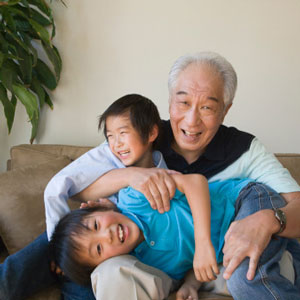 First Dental can help you identify
the causes and a solution for
periodontal disease
Without adequate brushing, flossing, and routine cleans, a patient can develop early signs of gum disease. This is caused by plaque biofilm, which can collect in areas throughout the mouth. As the biofilm calcifies, firm areas of tartar build-up are left behind. These deposits cause the gums to become inflamed and irritated, leading to a condition known as periodontal disease.
Thankfully, our professional dentists at First Dental Studio constantly monitor your mouth for early signs of gum disease and offer a range of high-quality treatments to help further prevent this oral health concern.
Do You Have Symptoms of Gum Disease?
An ongoing infection such as periodontal disease can negatively impact your body's immune system. It has even been directly linked with health problems such as stroke, diabetes, and fertility issues.
The good news is gum disease is treatable during its early stages, therefore it is vital that you tell our dentist if you are experiencing any of the following symptoms:
Gums that are sensitive when biting or chewing
Gums which bleed easily when brushing or eating
Bad breath (halitosis)
Receding gum tissues ("long teeth")
Teeth that are loose or mobile
Gums which are turning darker in colour
How First Dental Studio Can Help You
Deep Cleans: If you're experiencing gum disease, our experienced dental team will start with a series of deep cleanings to remove the source of infection from your mouth.
Scaling and root planning: We also use special instruments to scale the build-up from the root surfaces deep within the gum "pockets", as this is another hard-to-reach place where bacteria often hide.
Regular oral care and monitoring: After your deep cleaning, our dentists will carefully monitor your progress and review your oral hygiene habits to facilitate the best recovery possible. Ultimately, our goal is to help soft tissues reattach to the tooth so that no more bone support is lost.
Contact Us
If you're experiencing any of the symptoms above or are concerned about periodontal disease, please contact our practice today. Our experienced and friendly dentists will advise you on the next course of action.
Contact Us »
Any surgical or invasive procedure carries risks. Before proceeding, you should seek a second opinion from an appropriately qualified health practitioner such as a Specialist Oral Surgeon.


Periodontal Treatment Brisbane CBD | (07) 3229 4121