Aesthetic Dental Fillings
Instead of using older metal filling materials, our
Brisbane CBD Dentists
utilise tooth-coloured restorations that are both durable and cosmetically pleasing. At
First Dental Studio
we treat areas of tooth decay with white resin, ionomers or composite that bonds closely with your tooth instead of "patching" it up.
Tooth-coloured fillings offer a variety of different benefits to the overall function and appearance of your smile. Some of these include
A chemical bond that releases fluoride into the neighbouring tooth structure furthering its capacity to prevent recurrent decay (cavities).
The ability to custom match the shade of your new filling with the natural colour of your current tooth. This colour match allows it to blend in with your smile so that it is not as noticeable.
A tight seal between your tooth and the filling, which prevents leakage that so often impacts older metal types of fillings.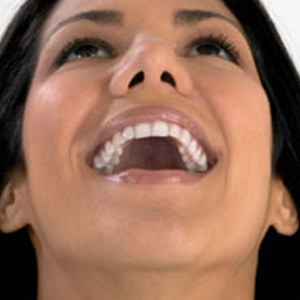 We believe our highly durable amalgam free fillings look natural and beautiful
Composite Resin Fillings
Made of glass particles suspended in a resin, a composite resin filling is used directly on your affected teeth or tooth. We use this type of filling because it provides additional support to the structure of the tooth. The result is a long-lasting solution. Another benefit to this type of filling is it comes in an array of colour options, allowing us to match the filling to your tooth's natural colour.
Glass Ionomer Cement (GIC) Fillings
Similar to composite resin fillings, GIC fillings are a tooth-coloured material made up of glass particles. An organic acid is also involved that triggers the filling to harden when it is combined with the glass particles. This filling chemically bonds to the affected tooth, while releasing fluoride to prevent leakage around the filling and assisting to protect the tooth from decay. Though not as durable or aesthetically pleasing compared to composite resin fillings, GIC fillings have the advantage of being gentle on tooth nerves and delicate gum tissue.
White Fillings
When the damaged area of a tooth is small, we often elect to use white fillings. White fillings are ideal when teeth are cracked, chipped, broken, worn or decayed. And because they are white, these fillings can be matched to the colour of your natural tooth enamel. Though these fillings can be a terrific option for repairing tooth damage in every area of the mouth, they are particularly useful for front teeth. Unlike metal fillings, white fillings also do not require as much of the tooth's natural structure to be removed in preparation for the filling.
Schedule An Appointment Today
Contact First Dental Studio today if you suspect that you may have a cavity or want to have an old metal filling replaced.
Book Now »
Any surgical or invasive procedure carries risks. Before proceeding, you should seek a second opinion from an appropriately qualified health practitioner such as a Specialist Oral Surgeon.

Dental Fillings Brisbane CBD | (07) 3229 4121