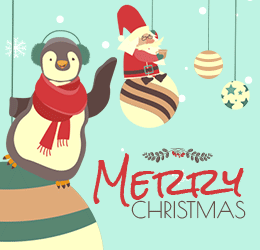 Lost or loose teeth, a tooth that's been knocked out, broken or fractured, a jaw injury, a toothache or a damaged restoration are all common issues that prompt people to seek emergency dental care. No matter if you're in pain or want to find the cause of your problem, rest assured that our team will promptly address the issue, relieving any discomfort you feel and finding the best possible solution for you.
We even try to fit you in on the same day, knowing that an emergency can happen anytime and you need attention quickly.
How Do I Know if I Need Immediate Help?
Some people aren't certain if what they're experiencing requires assistance straightaway. If something doesn't feel right, we encourage you to contact us. Often, people try to ignore the pain, resulting in more comprehensive work and a higher cost further down the road.
To manage your condition in the short term, there are some guidelines you can follow:
Knocked-out teeth. Handle the tooth by the crown only to preserve any tissue present. Rinse with milk or your saliva to remove foreign particles. If possible, place the tooth back into the socket. Otherwise, keep it moist with saliva or milk and put it in your mouth against your cheek or wrap the tooth in cling film.
Broken, fractured or chipped teeth. Rinse your mouth out with warm water to clean the affected area. If you feel pain, take an over the counter medication or place an ice pack on your cheek to reduce discomfort until your appointment time.
Lost crowns or fillings. If a restoration is loose, it can likely be due to a cavity developing under it. We can replace the filling or crown for you and relieve any pain you may be feeling.
Naturally, you want to avoid any possible oral health issues. The best way to do so is by keeping your regular checkup visits with us. By doing so, any potential problems will be identified and treated early on. We also can fit you with a custom-created mouthguard if you're active in sports to prevent injury from occurring.
Our Holiday Hours
Please take note that First Dental Studio is closed on:
22, 25 and 26 December
1 January
We'll be open from Wednesday 27 December to Friday 29 December, with slightly altered hours from 8:30 am to 4:00 pm. Our regular hours will resume on Tuesday, 2 January, so we'll be open as usual from 8:30 am to 5:00 pm from then on.
Contact us today!