For You and Someone Special:
Valentine's Day Whitening Promotion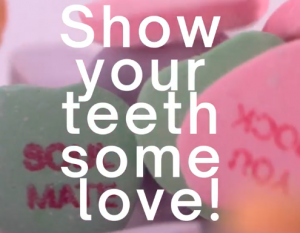 With Valentine's day quickly approaching, you're probably thinking about what you can do for the special person in your life to show you care!
Whether you're marking the occasion with your romantic partner or celebrating the season of love with your friends we know a great way to put a smile on your loved one's face-literally!
Flowers wilt, candy can give you cavities (trust us we know all about cavities), and dinner is just a moment in time. A whiter smile is a gift that can be enjoyed day after day and can last for up to a year!*
From 1 February 2021 to 28 February 2021
You can book two ZOOM! teeth whitening session at our practice for just $990.
The treatment for two people includes:
An initial assessment for your Philips Zoom in-chair whitening.
Same-Day Bleaching, and noticeably whiter teeth in the one sitting.
Advanced Whitening Technology
To bring patients the best result, we're proud to use Philips Zoom! -designed to whiten your teeth several shades in just one visit to our practice. After an hour, you'll return home with a noticeably brighter smile that can last years with proper maintenance. Philips Zoom has a reformulated whitening gel which is less prone to tooth sensitivity. We also use ultraviolet light.
Teeth whitening is ideal for:
Dark, "dull teeth"
Yellow or brown stains
Please note: We will evaluate your teeth before performing the treatment to determine your candidacy. Patients with heavy restorations or gum disease may not be candidates, in which case there will be no charge.
Ready to Book?
Contact us today to schedule your visit with our practice. We can't wait to help you (and your special someone) smile brighter.
*Individual results may vary.
**Terms and conditions apply. In-practice teeth whitening for two people for $990 (Valued at $1980). Not all patients are suitable for teeth whitening. To give the best result, a professional clean and polish and preventive fluoride treatment may be required before teeth whitening at an additional cost of $140. Review additional conditions here. Available until 28 February 2021.

Special Offer First Dental Studio | (07) 3229 4121