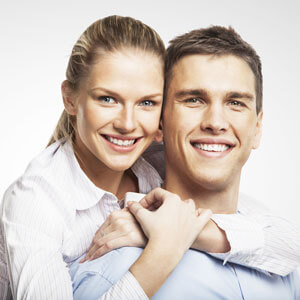 If you have teeth that are missing or broken, you've probably wondered what it would take to repair your smile. The answer may be more straightforward and cost-effective than you think. At First Dental Studio, our skilled team offer crowns and bridges made from the highest quality of safe materials to restore your confidence and make you want to show off your smile.
Capping an Existing Tooth
A dental crown may be an ideal solution if your tooth has had any of the following:
A crack or chip
A large filling
Severe decay
Wear and tear
Root canal therapy
A dental crown covers the surface of your teeth, giving it greater stability and making it more attractive. The procedure is simple, involving a cleaning of the area to ensure no cracked or decaying enamel is left. An impression is then taken of your tooth that we'll use to custom-create your crown. The crown is bonded to the tooth securely, taking place over a total of two visits.
A Fixed Solution to Missing Teeth
If you have a gap where one tooth or multiple teeth are missing, a dental bridge can span that gap. They're anchored to neighbouring teeth, giving support and security while suspending a crown into the open space.
Both crowns and bridges can also be used once you've had a dental implant placed to provide a permanent, state-of-the-art solution to missing teeth.
If damaged teeth have left you feeling too self-conscious to smile, we look forward to helping you achieve a beautiful, photo-ready smile. Contact us today to schedule an appointment!


Any surgical or invasive procedure carries risks. Before proceeding, you should seek a second opinion from an appropriately qualified health practitioner such as a Specialist Oral Surgeon.