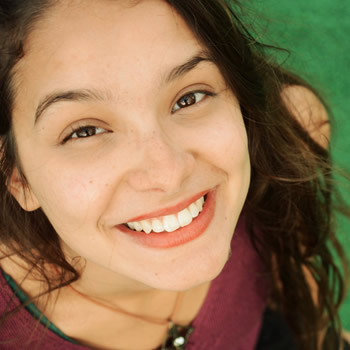 Is a crooked or gapped smile keeping you from feeling your confident best? Maybe you avoid having your picture taken and refrain from smiling in social situations. At First Dental Studio, we offer a fantastic orthodontic solution to boost your smile's appearance and your confidence—ClearPath aligners.
Conventional metal braces, of course, also do an effective job of straightening teeth. Therefore, you may be wondering which orthodontic solution is right for you. Here are some things to consider:
Can You Commit?
While metal braces are unattractive, only a dentist or orthodontist can remove them. With ClearPath you will need to wear the aligners for at least 20 hours a day. You just take them out for meals and brushing and flossing.
Would You Like to Straighten Your Smile Discreetly?
Traditional metal braces aren't very attractive. Adult patients especially like ClearPath aligners because they are inconspicuous. They're virtually invisible so you can straighten your smile without everyone knowing.
Are You Seeking Comfortable Braces?
ClearPath aligners are smooth and comfortable. Metal braces can be uncomfortable, particularly if a bracket or wire pokes your cheek. You also may experience tooth and gum soreness with metal braces.
Would You Like to Be Able to Eat Whatever You Wish?
Food particles can easily get stuck in the brackets and wires of metal braces. If you enjoy foods such as popcorn, crusty bread, raw carrots, or corn on the cob, then ClearPath is for you. As the aligners are removable, you can take them out before enjoying your favourite foods.
Is Having an Easy Oral Health Routine Important to You?
Those who wear metal braces find that it's challenging to keep their teeth clean. For example, flossing can be difficult. That's because of the brackets and wires that are worn with traditional braces. With ClearPath, however, you just remove the aligners before brushing and flossing your teeth. It's that simple!
Are you interested in learning more about ClearPath aligners? Contact us today to book a consultation!
* Any surgical or invasive procedure carries risks. Before proceeding, you should seek a second opinion from an appropriately qualified health practitioner such as a Specialist Oral Surgeon.