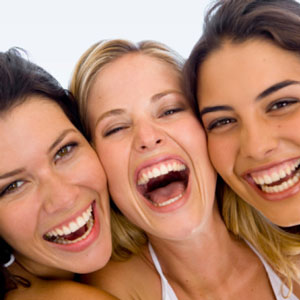 When you feel good about yourself, it shows. With a brighter smile, you'll feel more self-assured at work and in your social life and can enjoy showing off a youthful look to everyone around you. At First Dental Studio, you can find budget-friendly solutions to achieving a whiter smile that will make you project confidence.
To suit your needs, we offer two options: a single, in-chair whitening procedure or a convenient take-home whitening kit. While an array of over-the-counter teeth whitening options are available, professional teeth whitening can get you the brilliant results you desire.
Completed in a Quick Office Visit
If you'd like to choose the most time-effective whitening method, you can schedule for a 90-minute visit that erases deep stain particles from your teeth. We utilise the Philips Zoom system, which is trusted by millions of people around the world for its dramatic, long-lasting results. You'll notice a difference for up to two years, and this easy appointment can even be completed over your lunch break.
The Simplicity of At-Home Whitening
If you'd like to whiten your teeth in your own time, you can complete a programme within two weeks for 90 minutes per day. You'll be fitted with trays and given everything you need to complete the process. You can easily touch up your results when necessary.
If you're ready to say goodbye to tarnished teeth and beam brighter, we invite you to take advantage of our special offer on Zoom teeth whitening. Contact us today to find out more!