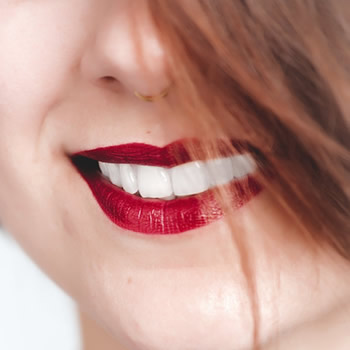 If your teeth are tarnished or discoloured you may be reluctant to smile. In the professional world, that reluctance may be detrimental to your career. The good news is we offer affordable, same-day teeth whitening that gets confidence-boosting results. We want to help you get that corporate smile!
Unwind While We Whiten
Deadlines, meetings and other work-related demands can crank up our stress levels. We find that many patients welcome the opportunity to escape from their daily work to relax in our dental chair. You can watch TV as you lie back in our peaceful practice environment. We'll turn the subtitles on for you so you'll be able to escape from your day into your favourite show.
We Do the Work for You
While whitening your teeth at home is an excellent option for some, other patients like that they don't have to do the work of whitening. In just one visit – perhaps over your lunchbreak – you can achieve immediate, megawatt results.
To brighten your smile, we utilise safe and effective solutions that help to naturally lift deep stain particles within the porous surface of your teeth. The whitening treatment results can last up to two years.
Afterpay for Accessible Cosmetic Dentistry
Afterpay allows you to enjoy your smile now and pay for it in four equal fortnightly payments. With Afterpay you can spread out the cost of your treatment with no added interest, and no additional fees.*
Get a Complimentary Consultation
If you're wondering if you're an ideal candidate for teeth whitening or if you'll get good results, we'll give you answers during a free consultation. Contact us today to schedule!
* Any surgical or invasive procedure carries risks. Before proceeding, you should seek a second opinion from an appropriately qualified health practitioner such as a Specialist Oral Surgeon.