By now, you probably know that we recommend patients visit us for routine checkups and cleans every six months. And while it's engrained in your mind, you'd be shocked at how many people don't schedule their maintenance appointments.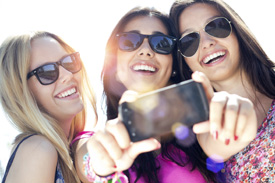 In case you need a reminder, here are a few reasons you should always stay on top of your cleans.
1. We'll remove built-up plaque in hard to clean areas. Our practice has the tools and skills necessary to clean your teeth from top to bottom, removing all of the built-up plaque that you've missed over the past six months.
2. X-rays make sure everything looks great. At your six month checkup, we'll take new pictures of your teeth to make sure their just as healthy on the outside as they are on the inside.
3. Stop gum disease before it starts. It's not just important to visit us to make sure you're cavity free—it's also important to make sure your gums are healthy and pink. If we see any signs of gum disease or gingivitis, we can help you control it before it gets too bad.
4. It improves your smile. By maintaining a healthy mouth, you'll keep your teeth sparkling for years to come.
We want the best for your oral health. If it's time to make your next visit with our practice, be sure to give us a call at (07) 3229 4121 to book your visit today.
We look forward to seeing you soon!